COMMUNITY
Kid Friendly Things to Do in West Michigan
West Michigan has so much to offer for kids and families! You can pretty much find something to do anytime of year—for even your most picky kiddo. We've compiled the ultimate kid-friendly guide to West Michigan . Choose one thing a day, or pack a day full with as many fun activities as you can! If you're looking to venture further, check out our kid-friendly road trip ideas!
Museums in West Michigan
Museums are a great way to keep your children's minds engaged. From nature to science, West Michigan has a lot to offer in this department!
Grand Rapids Children's Museum — Great for a range of ages to explore this interactive museum.
Fredrik Meijer Gardens and Sculpture Park — With indoor and outdoor areas to play and a large campus, this is a great spot to burn some energy while exploring both art and nature. They pretty much always have some sort of kid-oriented event, class, or camp going on. Check out their calendar!
Grand Rapids Public Museum — Another one that's good for all ages. They have many permanent and rotating exhibits that provide nostalgia along with new things to learn every time you visit!
Grand Rapids Art Museum — This one may be better suited for older kids. Regardless of the time of year, you can beat the heat or escape the harsh winter to enjoy some art. Allow them to explore the museum and find their favorite art piece. The GRAM has drop in studios, special events, and so much more that are for kids and adults alike!
Gerald R. Ford Museum — Your children can learn about American history in this amazing museum that showcases Gerald R. Ford's life.
Air Zoo Aerospace & Science Museum — Take a short trip to Portage to experience air crafts old and new and some science along with it. AirZoo also has a variety of rides and hands on exhibits!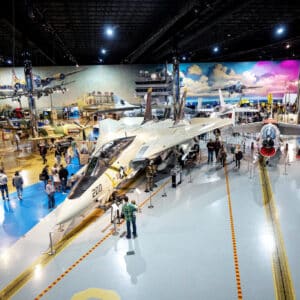 Outdoor Fun – Staycation Ideas
It's always great to get outside whenever the weather is nice! There's such a great variety of outdoor things to do in West Michigan with kids so you can all soak up some Vitamin D—and maybe tire themselves out!
Millennium Park — This park is heavily equipped with playground equipment, sports fields, and lots of water to fish in. It also is connected to an extensive network of walking trails.
Reeds Lake — Take a walk around Reeds Lake with the family and stop for dinner or ice cream in Gaslight Village when you're finished.
Ada Park — This is another park with lots to offer for kids of all ages.
Ed Dunneback & Girls Farm — This cute farm in Walker offers an outdoor play area as well as a great indoor market where they hold events and live music. Stop by in the fall for some apples and pumpkins!
Grand Haven Pier — Take a walk along the Grand Haven channel and pier to see the lighthouse, and stop in town for a bite to eat at the Kirby House after.
John Ball Zoo — A Grand Rapids classic! There are many indoor and outdoor exhibits, so you can see some animals no matter what the weather. Check out their calendar for special events!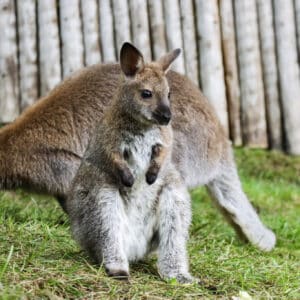 Indoor Fun – Family Activities
If the weather isn't cooperating, as it often doesn't in Michigan, you may find yourself stuck inside with some stir crazy kids. West Michigan has a lot of great indoor options when it comes to entertaining your kids on those bad weather days!
Holiday Inn South Splash Pad — This Holiday Inn has a small indoor waterpark that you can take your kids for a day.
Altitude Trampoline Park — Let your kids burn off all their energy bouncing and playing at this trampoline park.
Celebration Cinema Studio Park — Celebration Cinema offers lots of movie discounts, so be sure to check the schedule on what's playing.
Grand Rapids Griffins — Griffin's games have great entertainment for your kids and adults, so the whole family can enjoy a night out.
Civic Theatre — You children can watch a fun play or musical! Be sure to check out the schedule.
Grand Rapids Public Library — With your free library card you can check everything from books and music, to movies and video games. Many branches even host story time and play date events.
Grand Rapids Grand Prix — Take the big kids (15+) for some fast racing at this great track!
Craig's Cruisers — With laser tag, bumper cars, arcade games, go carts, and more this is a great spot to find something fun that everyone will love! Did you know they have locations in Grand Rapids, Holland, and Muskegon?!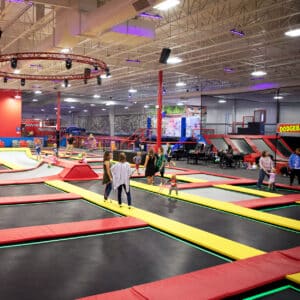 Looking for more things to do with the family?

Check out these things to do for kids of all ages, no matter what time of year!