Our Culture
Calling all smart, independent thinkers: if you're searching for a fulfilling career in a culture of excellence, look no further. At Treadstone, we're passionate go-getters working to redefine the mortgage industry—while inserting good laughs and a good time. Although some of us are bookworms and some of us are fantasy footballers, together we're a family that empowers each other to be better for our buyers and Realtors®. Even though our interests are different, our common passion remains the same: to help people buy homes they love.
So, if you're ready to bring hustle and a little quirk, we promise a role that's filled with a lot of fun. From educational assistance to monthly bonding activities, we guarantee a culture unlike any other. Interested? (You should be!) Go ahead and apply now or drop us a line to ask about future opportunities.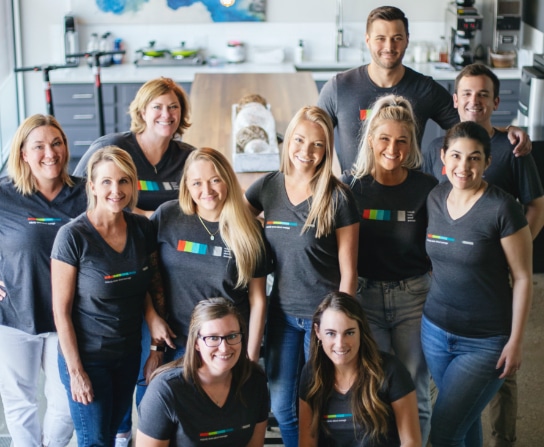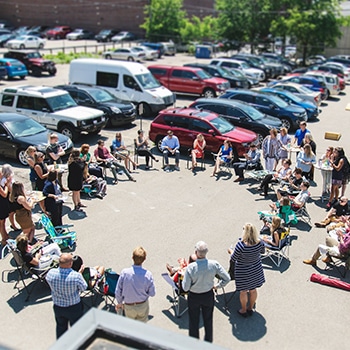 I always know everyone around me has my back and genuinely cares about me. From the generosity of the owners and management to the fun culture (I mean, who else gets to work around dogs and have random happy hours?), it's been an honor to work here.

Alex Brock

Set Up Manager
Being a part of a company who cares so much about their community, clients, and team members are some of the many reasons I love Treadstone. They truly value all three and show it day in, day out. I am surrounded by the best of the best in our industry. I love collaborating with so many amazing people to make our service like none other.

Amy Hendrickson

Loan Officer
I love working for Treadstone. It's not just a job but a culture I get to be part of. Knowing that I'm helping those in my community while working with some of the best people in the industry is a game-changer.

Brittany Hybza

Team Lead
Everybody is on the same team, and always helping out where they can. Every day I wake up, I am looking forward to going to work and be surrounded by great people. Everybody is working on the same team and always helping out where they can. Every day I wake up, I look forward to going to work and be surrounded by great people.

Grant Davis

Loan Officer Assistant
Treadstone isn't just a job—its collaboration, teamwork, and the best culture I've ever worked in.

Jen Magoon

Executive Assistant
With any company, it's all about the people—it's either its strength or its weakness. We work hard at hiring the right people. There is no hierarchy here, every position is just as important as the next. Because of this, we've created a culture people are happy to work in and give the best customer experience in the industry.

Meghan Howard

Director of Branding and Events
We're committed to being the best in the industry, while celebrating individual and team accomplishments. There's a high degree of camaraderie at Treadstone and it's encouraged to be your personal best in an effort to better the people around you and the team as a whole.

Michael Schwanzl

Loan Processor
Questions about joining our team?
Learn more about our interview process and common hiring questions on our FAQ page.
I just submitted my application, what should I expect?
We typically respond personally to all inquiries within 3 business days to let you know if we intend to proceed with the interview process.
Do I have to go through a bunch of hoops to work there?
Better lace up your Jordan's, the answer is yes. At Treadstone our culture is a big deal. We want to ensure that the people we hire are a great fit for us, and that we are a great fit for them. Our interview process reflects that. Successful applicants will go through 4 rounds of interviews before starting their first day:
-Phone Interview
-1st Interview (in person or zoom).
-2nd Interview (in person or zoom).
-3rd Interview to discuss salary/benefits/offer
Does Treadstone provide opportunities for growth?
Yes. We do lots of catered, vitamin-rich lunches and have a sunny rooftop deck to ensure that all of our employees can grow. Seriously though, we promote from within and employees who start in our entry-level roles have over 8 opportunities for growth in their first 5 years. Have mortgage experience and drive? The sky is the limit!