Technology
Homebot: A Home Value Tool
What is Homebot?
Designed to empower homeowners with valuable information about their home value, equity, and other real estate options – Homebot is a tool that enables homeowners to track and understand the wealth they are building in their real estate.  
For most Americans, our homes are our single largest and most lucrative investment, and 83% of personal wealth is generated by our homes. Therefore, managing it well is crucial to our overall financial wellbeing – which is exactly why Homebot was created.
How does it work?
Homebot is an easy to use, digestible web program that provides homeowners with accurate, customized financial insights regarding their home to help maximize wealth and plan ahead. The software pulls data from local listings and public records in your area to provide accurate, up-to-date home value estimates to keep you informed regarding your home's worth. It updates regularly, so check in monthly, quarterly, or whenever you are curious.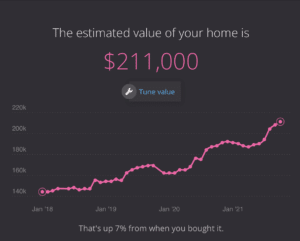 In addition to being able to see your home's value, Homebot estimates the home equity you have earned based on your mortgage payments. With this information, the software also provides personalized refinance scenarios, rental potential for the home, and financial information about trading up for a new home. It also provides calculations regarding your mortgage loan balance, paying it off earlier, and saving money overall by paying less interest. All of this comes with tangible data and cost analyses outlining exactly what you could save or earn. The scenarios make it easy to visualize exactly how your finances will be affected which can help you weigh your options.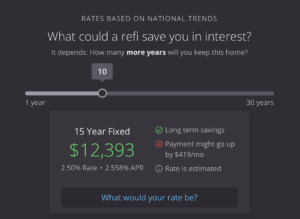 While all the scenarios are iterations, being able to play out each situation and its impact of your finances takes the guess work out of managing your wealth. Regardless of your mortgage situation, Homebot provides valuable home finance insights with real data so you can make informed decisions about your wealth. Homebot makes it easy to understand all things mortgage related and empowers you with the information you need to be a savvy homeowner!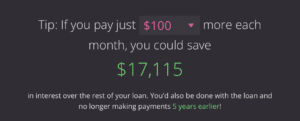 The Treadstone Advantage
At Treadstone, we are passionate about helping our clients be successful homeowners, and this tool makes it easier than ever! As a Treadstone customer, you will receive an email with a link to sign up for Homebot a few months after you close. Then, all you have to do is input your home address and your email address, and you will receive an email with an in-depth report of your home value and personalized mortgage insights.
As always, if you ever have any mortgage or refinance related questions, contact one of our loan officers for more detailed information.
Accurate, customized financial insights regarding their home to help maximize wealth and plan ahead