COMMUNITY
Shop Local: Grand Rapids 2022 Holiday Gift Guide
In Grand Rapids, we are fortunate to have access to many small and locally owned businesses that help make the city such a great, vibrant place to live. There's never a better time to support Grand Rapids' many small businesses than the holiday season.
With such an array of locally owned shops and stores in West Michigan, you're guaranteed to find something on your gift list for everyone—including the person who has everything! Shopping locally not only puts money right back into our community, but it also makes it easy to find unique and meaningful gifts. To take the guesswork out of your shopping list, check out our Grand Rapids Holiday Gift Guide for 2022 that features some of our favorite local shops and businesses.
Not a local yet? Looking to become one?

Table of Contents:
For the Nature Enthusiast
From activewear to sporting goods, these shops are your best best for the outdoorsy people in your life.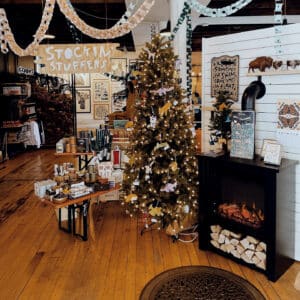 For the Artsy One
Gift a hand-on experience at one of these awesome studios to the creative person in your life.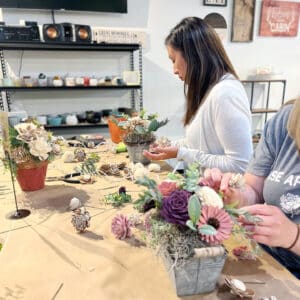 For the Homebody
Are you looking to give a gift to someone that loves to make their house a home? These stores have a variety of new and vintage home décor that will make any home body smile.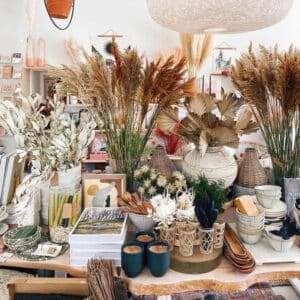 For the One With a Sweet Tooth
If you're shopping for someone who'd love a stocking full of sweets, you can go wrong with a treat from one of these businesses.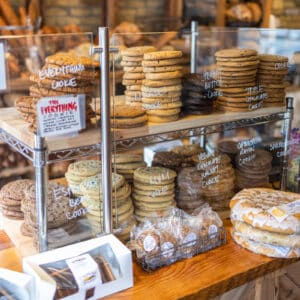 For the Foodie or Mixologist
We all know Grand Rapids has no shortage of amazing food and alcohol. These places offer a great selection of delicacies, as well as some cocktail and cooking classes!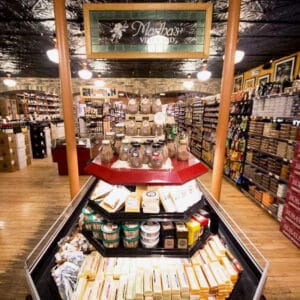 For the Animal Lover
You may have an animal or an animal lover on your Christmas gifting list. These stores offer some great options for both!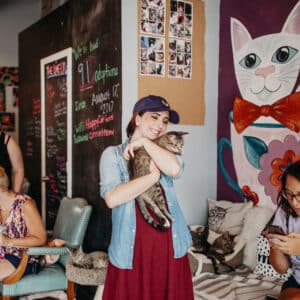 For the Little Ones
If you're shopping for kids, check out these places for the cutest clothes and toys.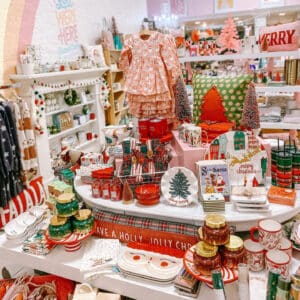 For the Bookworm
From cook books and biographies, to comic books and romance novels, these shops have something for every type of reader.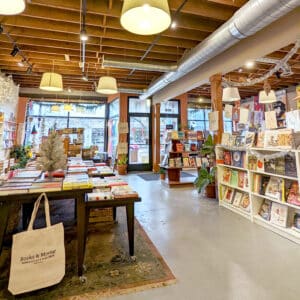 For the Self-Care Enthusiast
Have someone on your list that loves everything wellness and self-care? Look no further than this list of shops and spas that offer facials, beauty supplies, massages, and more!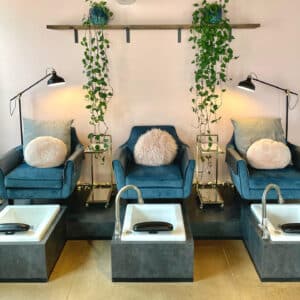 For the One With a Green Thumb
Whether the plan lover in your life prefers a fresh bouquet of cut stems, or has a growing jungle of potted plants, these shops have quite the selection.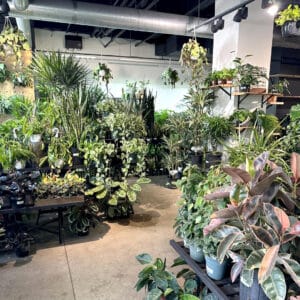 For the Jewelry Lover
Know someone who loves a little bling? Stop into one of these local stores to shop for a gorgeous and unique piece.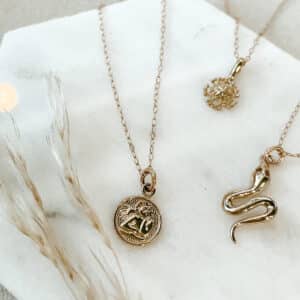 For the Fashionista
Who couldn't use new clothes? Whether it's a gift card or a hand-selected item, these stores will be a hit.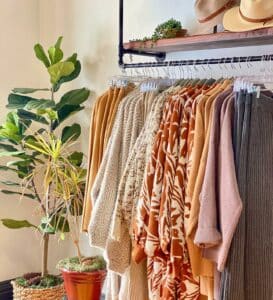 Assorted Gifts & Unique Finds
Not seeing anything that piques your interest? Check out one of these shops for something a little different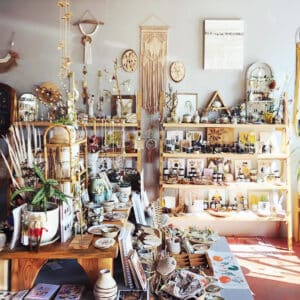 If you're still unsure where to start, Market Place powered by Pack Elephant, ShopLocus, the Downtown Market, and the Fulton St. Farmer's Market all carry a wide variety of curated gifts and goodies from local, independent makers and vendors all in one place.
When you don't know where to start your gift shopping, start local! You never know what surprises you'll stumble upon.
Looking for more great things to do or places to shop?
Shopping locally makes it easy to find unique and meaningful gifts for everyone on your list!