REALTORS
June Realtor of the Month — Renee Privette
Congratulations to Renee Privette!
Our June Realtor of the Month is Renee Privette with Blu House Properties exp Realty.
After the process of buying her first home as a single woman, Renee realized how empowered she felt through the Real Estate industry. She was inspired to help others have the same experience and educate them on how attainable homeownership really is. She is inspired to continue her work by people's stories. With real estate being such a personal and individualized process, she loves to guide people through writing the next chapter of their lives. Problem solving and tailoring her services to individual needs is what she does best!
Her goal with each client is to allow them to be the passenger and enjoy the process while she handles the details and communication. She works with a lot of first time homebuyers, so she strives to take the worry out of the buying process by walking along side them each step of the process.
When she's not helping clients, Renee loves to stay active and compete with her husband and dog with things like golf, live music, and exploring parks around West Michigan!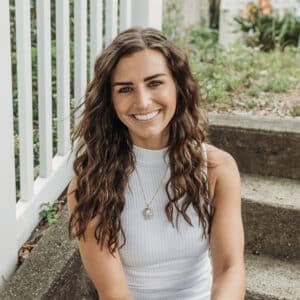 Renee loves guiding people through writing the next chapter of their lives