COMMUNITY
The Ultimate Guide to Grand Rapids Ice Cream Shops 2023
Give in to the craving! Grand Rapids has an impressive amount of ice cream, frozen yogurt, and dairy-free options. Check out the best Grand Rapids Ice Cream shops!
Our Favorite Ice Cream Shops
Ice cream is an all-time favorite cold treat that hits the spot and satisfies that sweet tooth no matter what time of the year it is here in downtown Grand Rapids. There truly is nothing better than getting a classic sundae, soft serve, or Grand Rapids favorite of Hudsonville hard scoop ice cream. Visit some of the following classic ice cream shops to treat yourself to our frozen dessert that's been created!
Jersey Junction
652 Croswell Ave SE, East Grand Rapids, MI 49506
Get your scoop on at Jersey Junction located in East Grand Rapids. This old-fashioned ice cream parlor was established all the way back in 1963 and has remained a Grand Rapids favorite since. Proudly serving Michigan-made Hudsonville ice cream, Jersey Junction is a special piece of ice cream history in the city of Grand Rapids. This charming little red ice cream parlor is sure to easily become your next ice cream tradition. Be sure to check out their candy selection as you browse their local ice cream flavors.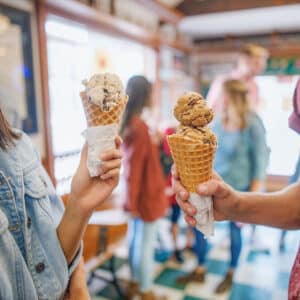 Pinkie's Ice Cream
1127 Wealthy St SE, Grand Rapids, MI 49506
Located in the heart of Grand Rapids, Pinkie's Ice Cream is a favorite local ice cream shop to stop by and grab your cold treat. Serving ice cream with a wide range of 44 flavors, Pinkie's Ice Cream is a pink beacon of light for your ice cream craving. Mix and match your favorite ice cream flavors for no extra charge!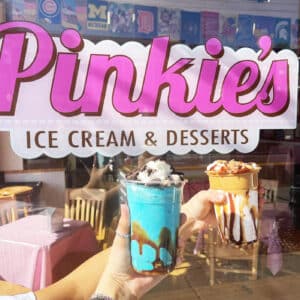 Double Dip Depot
3284 Remembrance Rd NW, Grand Rapids, MI 49534
Craving a nice cold sundae? Dip in at Double Dip Depot for their ice cream menu that serves the taste palate of all ice cream lovers. From sundaes and shakes to offered orders of ice cream cakes, Double Dip Depot meets all classic ice cream needs. Play some vintage mini golf at their offered course or make a quick stop through their available drive-through service.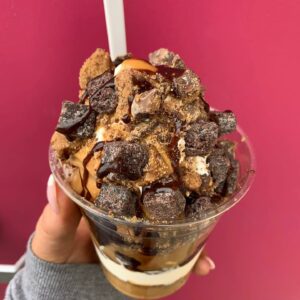 Sweet Rewards
6969 Division Ave S, Grand Rapids, MI 49548
This LED-lit ice cream shop is one to stay and draws in many Grand Rapids folk for their yummy flurries, sundaes, classic hard scoop, and more. With available parking, outdoor seating, and a drive-through service, Sweet Rewards makes sure you can eat and get your ice cream however you please.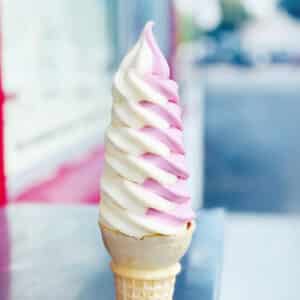 Kilwins
146 Monroe Center St NW #146, Grand Rapids, MI 49503
The tried-and-true Kilwins is an ice cream traditional favorite, and Grand Rapids is here for it. Check out the downtown location for a quick ice cream stop, no matter the time of year. Whether it be an after-ice skating winter treat or a summer refresher during your sunny walk around downtown, Kilwins located in the Monroe Center makes a perfect go-to ice cream favorite. You can also check out their EGR location!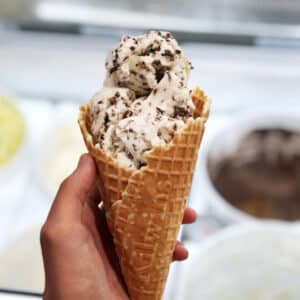 The Best Vegan Friendly Ice Cream Shops in Grand Rapids
Ice cream is a treat that everyone should be able to enjoy, and Grand Rapids makes sure to make that happen. Check out some vegan and dairy-free ice favorites listed below to treat yourself and those you love to a classic dessert that can now be enjoyed by all.
Love's Ice Cream and Chocolate
435 Ionia Ave SW Ste 106, Grand Rapids, MI 49503
Located in the Grand Rapids Downtown Market, Love's Ice Cream is made for everyone, no matter your dietary needs. Made from scratch using wholesome ingredients, Love ice cream pride itself in their vegan ice cream alternatives for those who can't consume the usually dairy-made treat. Grab your vegan ice cream and be sure to explore all the rest of the wonderful vendors located in the downtown market!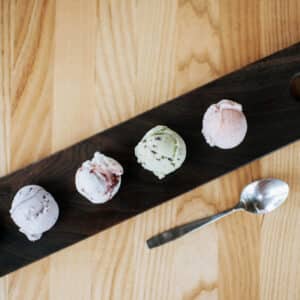 Frosty Boy Grand Rapids
1757 Plainfield Ave NE, Grand Rapids, MI 49505
Frosty Boy is the definition of ice cream variety. Their creamy dairy-free soft serve makes any order customizable. From sundaes to flurries and shakes, Frosty Boy gets five stars for serving all types of customers. Grab all your friends and family, no matter their dietary needs, and head downtown to find your new favorite ice cream.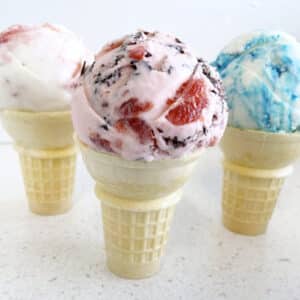 Furniture City Creamery
958 Cherry St SE, Grand Rapids, MI 49506
Furniture City Creamery has some of the creamiest ice cream around, including their vegan flavors. Using a coconut milk base, Furniture City Creamery will make you forget that the ice cream you're eating is even vegan! As a bonus, their house-made waffle cones are also vegan-friendly. Their flavors change quickly and often, so you can be sure to hit this ice cream shop more than once and continue to find some new favorites.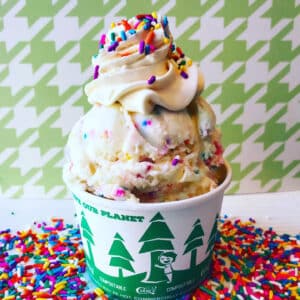 The Best Frozen Yogurt Shops in Grand Rapids
Craving something a little bit different than ice cream? Perhaps something more customizable, with endless toppings, sprinkles, whipped cream, and as many cherries as you want on top? Don't forget about the frozen yogurt shops in Grand Rapids that make a fun, creative activity and treat to enjoy!
The Pump House
2090 Celebration Dr NE #120, Grand Rapids, MI 49525
The Pump House frozen yogurt is a go-to to satisfy your froyo cravings. Serving artisanal frozen yogurt, gelato, sorbet, and custard, The Pump House makes sure you have more than enough to choose from. With a variety of different-sized bowls and an array of toppings, The Pump House will have you leaving full and satisfied. You can also check out their Knapp's Corner location!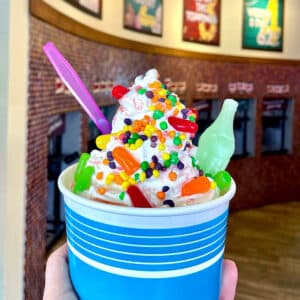 Top This
6333 Kalamazoo Ave SE, Grand Rapids, MI 49508
Top This Frozen Yogurt doesn't judge when it comes to your taste palate. They offer loads of toppings and unique frozen yogurt flavors so you can make your frozen yogurt bowl align with who you are and what you choose. Get creative, get mixing, and go crazy with your topping choices at Top This Frozen Yogurt.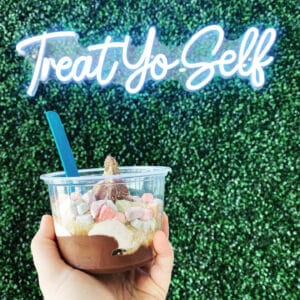 Sweet Yo's
134 Monroe Center St NW, Grand Rapids, MI 49503
Sweet Yo's has some sweet froyo. This frozen yogurt checks all the marks for preferences. Create a fresh and fruity or sweet and salty combination to make your perfect frozen dessert. This Grand Rapids location makes for a great stop-by, date, or fun activity to do with a friend and walk around downtown Grand Rapids afterward!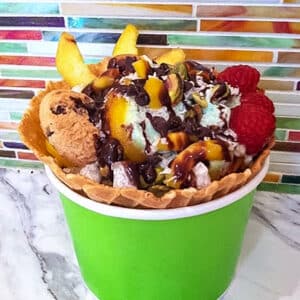 Looking for other sweet treats in Grand Rapids or beyond?
Check out our favorite ice cream shops to cool down at!