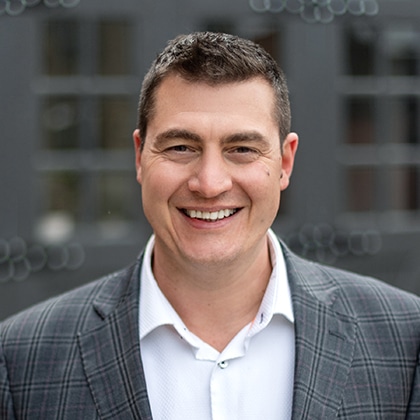 He has his pilots license.
He was in the Marine Corps.
Jeremy Drobeck
Loan Officer
,
NMLS 130817
Where to find me: Kalamazoo Office
As a former Marine, Jeremy lives his life by an important code of ethics called Ductus Exemplo. This is a Latin term that means "lead by example, never lie cheat or steal, abide by an uncompromising code of integrity, respect human dignity, and respect others." These principles have defined his professional career as a Mortgage Loan Officer and they are the reason he is highly respected by clients and agents alike. Strong, moral integrity is the foundation of his business with the walls being all passion!
Born and raised in East Lansing, Jeremy moved to Kalamazoo to attend West Michigan University's Aviation program. Kalamazoo quickly became home and the place he planted roots. He was bitten by the real estate bug early on and became a Realtor. It was while working in real estate that Jeremy discovered another passion; investment properties. While becoming a serious investor he became fascinated with the mortgage and finance side of the transactions. During his experiences buying investment properties he noticed that the quality of the transaction process hinged solely on the quality of the Loan Officer and the company he used. It wasn't long before Jeremey was licensed Loan Officer himself.
A born teacher, Jeremy has spent the last 20+ years in the mortgage industry educating his buyers so that they understood the process. Being a homeowner is the heart of the American dream and for a lot of people it seems out of grasp. Jeremy believes that everyone deserves the honor of homeownership so he works harder than most to make it happen for his clients.  "Homeownership changes people's lives by building personal wealth and in-turn, a legacy for their family."
When Jeremy isn't working you will find him outside with his family and friends enjoying the beautiful state of Michigan! He is an avid boater, fisherman, and snowmobiler who thinks the greatest pleasure in life is a bonfire at night.
Licensed in: MI, IN, OH
He has his pilots license.
He was in the Marine Corps.