A Home Buying Checklist
for Michigan Homebuyers
The home buying process is one of the most exciting, exhilarating, and nerve wracking experiences in a person's life. Our job is to keep it fun! To accomplish that, our Loan Officers give you the complete roadmap to the process, so you are in the know every step of the way! Financing a home should happen with you, not to you.
 
We have put together steps to buying a house in Michigan so you know exactly what is happening next. No other mortgage company cares more about your experience than Treadstone. Who you work with matters—and we can't wait to work with you!
Traditionally, the very first step in the home buying process is determining one core question: how much home can you afford? This is where our Loan Officers come in—they can help you answer that question.
Understanding the answers to those questions will guide you to the home your family needs! If you need help answer any one of those questions, our Loan Officers are here to help.
Your Loan Officer Will Review & Determine the Following With You:
How much money do you have saved?
What's your monthly income?
What are your monthly debt obligations?
What is your credit score?
What kind of home are you looking for?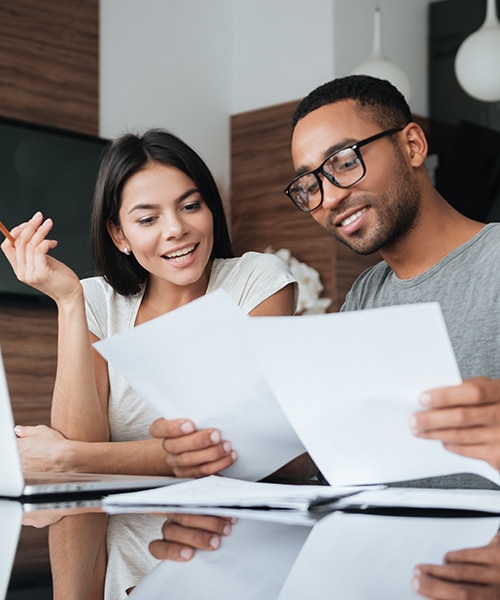 2. Collect Your Documents
After determining your budget, it's important to collect the documents for a
mortgage application
. A little organization goes a long way in the mortgage process. The process can move quickly at times, and it's important for your Loan Officer to receive the required documents in a timely manner. If possible, provide them all up-front to avoid delays.
These documents generally prove two things: who you are, and the state of your financial assets. Your
Loan Officer
can give additional guidance for which documents you will need (it never hurts to ask!), as every home loan is different.
3. Mortgage Application
& Loan Pre-Approval
Now it's time to get pre-approved for your home loan! Treadstone's pre-approval will set you up for success. The first step to getting one? Taking the time to apply with us!
After you apply,  your Loan Officer will be hard at work reviewing your documents to give you an approval to move forward with your home purchase. You'll receive a pre-approval letter from your Loan Officer along with a maximum purchase price to start shopping for homes! Next comes the fun part—house hunting.
Our Pre-Approvals Carry More Weight!
We have an outstanding track record within the industry, our pre-approval is one of the strongest in Michigan.
We set responsible and accurate buying limits for our clients.
We communicate clearly and consistently with everyone involved during the process.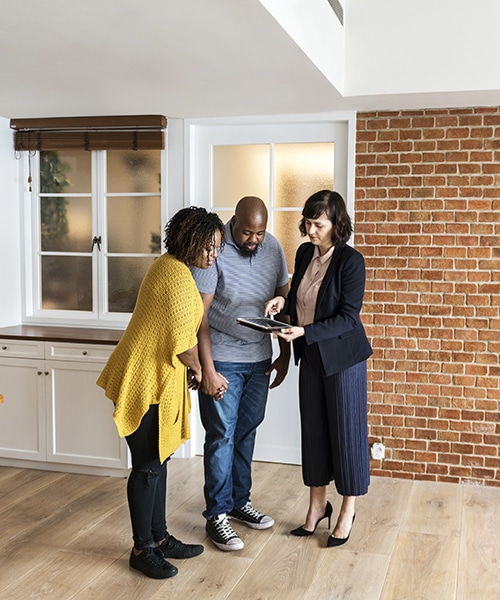 4. Contact a Real Estate Agent & Start House Hunting
Now that you have your pre-approval, you can start hunting for your future home! There are many incredible Realtors in Michigan. If you don't already know an agent your Loan Officer can help connect you to a great one! We work with hundreds of Realtors each year, and can find one to match you perfectly.

Communication is important during the home buying process. You'll want to pass along your pre-approval letter to your Realtor and give your agent's contact information to your Loan Officer (and vice versa). With your pre-approval letter in hand, your Realtor will get to work searching for your perfect home. Let them know about any your ideal location, schools, or any other preferences you have.
5. Make an Offer & Negotiate
Once you find a home you're in love with and that fits your financial criteria, let your Loan Officer know! They can crunch the numbers and create a mortgage scenario for your newly found home so you get an idea what you'll be paying each month. If everything checks out, you'll want to act quickly! Let your Realtor know you'd like to make an offer and they an get the ball rolling.
Buying a home can sometimes feel like bartering at a flea market. The seller may counter-offer, while you and your agent may counter their counter! These negotiations are all part of the process of getting you the best deal possible, and you should lean on your Realtor to navigate this part of the process.
Ready to get started
on your home
buying journey?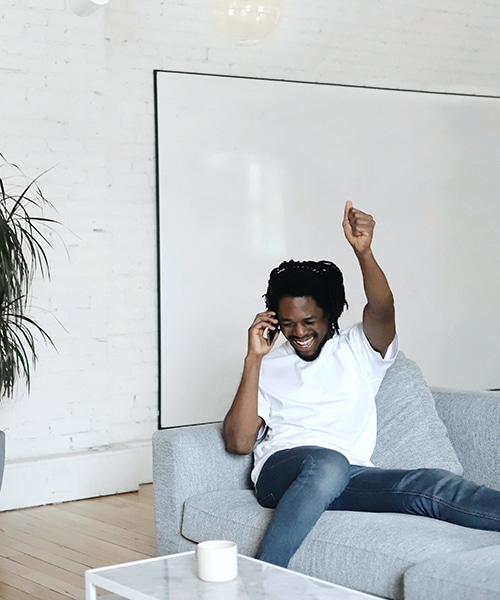 Once you and the seller come to an agreement, it's time to dive deep into your financing. You'll be handed off to our loan processor to collect final loan documents (e.g. updated paystubs), acquire homeowners insurance, and more. Because time is of the essence, we'll be in close contact (especially with our Tuesday Updates) to you home ASAP.
During this process, your loan will be submitted to Underwriting, where our experts check, double check, and triple check the legal documents associated with your loan, including a home appraisal. Once everything is certified, your underwriter will issue a "clear to close." This is the final step in the mortgage process, and gives everyone involved a green light to complete the deal. The finish line is in sight!
Right before closing, your Loan Officer's team will give you the final set of instructions, which typically includes your final down payment and closing costs amount. Those funds are required for closing, and you can present that payment via cashier's check or wire transfer. You'll also schedule the closing with your Realtor to determine the time and place of closing.
At the closing table, you'll sit down with your Realtor and a notary, sometimes including the seller and your Loan Officer, to sign documents and finalize the transaction. Your job here is just to sign, and that's it! Once the final page is signed by all parties confirming the sale, the keys are yours. Congratulations!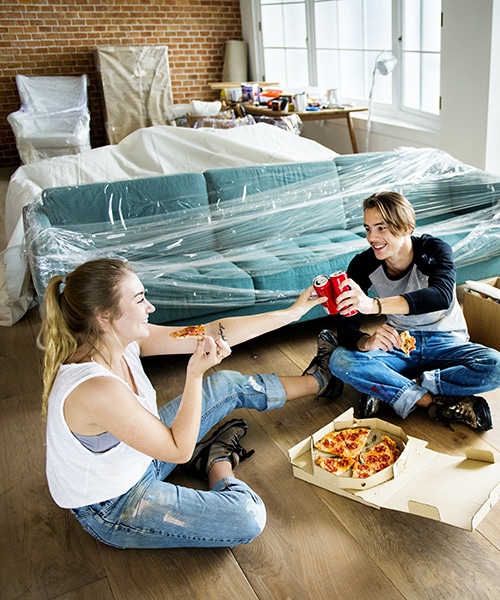 Some of the Complimentary Tools We Offer:
Homebot Software
Updater Software
Educational Classes
Annual Financial Review
City Guides
8. Become an Enlightened Homeowner
Even after you close and move into your new home, we're here for you. As a Grand Rapids mortgage lender, we invest in our clients and their futures by investing in tools, software, and educational opportunities to keep them at the forefront of the constantly evolving real estate market!
Need a Lender or a Realtor?
Frequently Asked Questions