Before Purchase
Home ownership is one of the smartest investment you can make for your future. That's why at Treadstone, we do everything possible to land your dream home. From getting you mortgage ready, to walking you through the whole process, we're there to eliminate anxiety and seal the deal with confidence.
We know once you've decided to become a homeowner, you just want to jump in and shop for houses—but hold your horses because there are some essential steps to take before buying a home.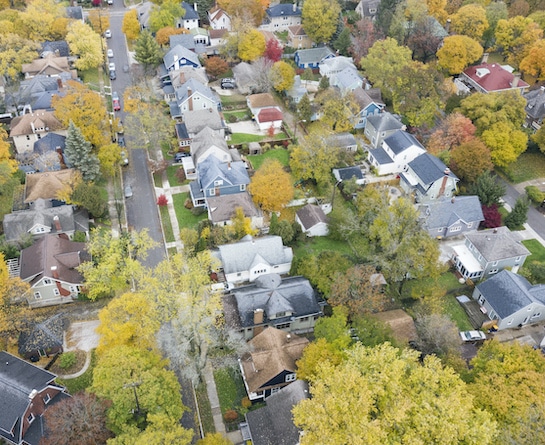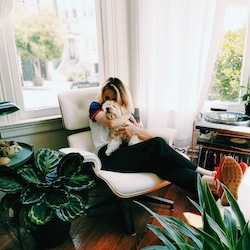 1. Pre-Approval

Call a Loan Officer at Treadstone and make an appointment to get pre-approved. Meeting with a Loan Officer will remove the guesswork from the financing portion, allowing you to focus on the fun part—home shopping! When you meet with a Loan Officer for a pre-approval, they'll take an in-depth look at your finances and tell you how to prepare for the purchase. Our Loan Officers are professionals, so they know how to maximize your purchase power and establish a budget you feel comfortable with—allowing you to shop for your dream home with confidence and direction. Having pre-approval also empowers you to place offers immediately, like waving a check in the air!

2. Find A Realtor

Ask around—your family and friends may have worked with a Realtor who they loved and highly recommend. No one coming to mind? Your Loan Officer is also a great resource. Having worked with almost every Realtor in West Michigan, we have an insider's view, so we know who the most reputable and hardworking agents in the industry are. We also know which agents specialize in what neighborhoods which is helpful if you have a few target areas you are looking in.

3. Make A List

Once you've found your trusted Realtor, it's good to give them an idea of your perfect home. Let them know where you're looking, and what you are looking for. Make a list of the communities you're interested in living in and why, then list the features you need and want. This allows your Realtor to individually tailor the search to fit your criteria.

4. Find Your Home

You've reached the fun part—looking at homes! Go into each home with an open mind, it's incredible what a little paint and furniture will do to transform a space. One of our favorite things to do is to imagine where you will put the Christmas tree or the perfect art piece. Visualizing those things helps you see past the current owners' belongings.

5. Make A Purchase Offer

When you find the perfect home, make an offer right away. If you run into a multiple offer situation, lean on your Realtor since they know how to navigate it correctly.

6. Close On Your Home

Once your offer is accepted, we've got it from there! Your Loan Officer will be there every step of the way, and they'll have everything ready for you on the day of your closing. Your only job is to show up at the title company and sign, sign, sign—you get the picture, you'll be signing a lot of paperwork! After you walk out, you'll have the keys to your new home!
Currently renting? Hit us up and we'll show you homes that won't break the bank.
After Purchase
Although your loan has closed with Treadstone, your relationship with us never does! We aren't in the business of creating just homeowners, we are focused on creating successful homeowners. Your home is your wealth and we want to help you build on that as best we can. So we want to be your first point of contact for any of your financial home related questions. We will always lead you down the right path-that's our mission.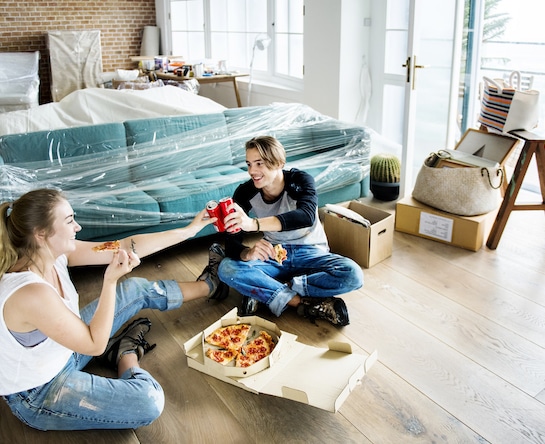 Let's Get This Party Started — Or At Least the Utilities
The first step to enjoying your new home is to sort out your utilities (electric, gas, cable, internet, trash, etc.) Although this can seem daunting, Treadstone provides a handy tool that makes this a breeze! You'll receive an email two to three days after closing with instructions. For more information on service providers in your area, we recommend contacting your Realtor.

Make Some Money
As a homeowner, you can take advantage of "equity building." We'll grant access to a handy tool that monitors real estate wealth and can track your home's value. This information will be emailed to you six months after close, then every quarter.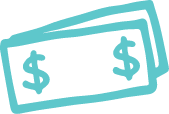 Make Payments
While it's not nearly as exciting as picking out trendy furniture, an essential step after closing is making your first mortgage payment. Among the documents you receive at closing, you'll find payment coupons for up to your first two payments. The first payments are typically due within 60 days after closing. You'll receive a letter in the mail from our parent company, Neighborhood Loans, within 45 days of closing with instructions for whom (in most cases, Neighborhood Loans) to make your payment going forward. Following your first payment, you can set up automatic payments online.

Keep In Touch
After you close, we become your life-long financial and home advisors. Consider us your first contact for any financial and home related questions. It's our priority to help you be a successful homeowner, so wherever homeownership may take you, we'll be with you throughout the journey.

Make It Your Own
Now that you're in your home, you need to make it your own. Here are some of the easiest and most inexpensive ways to do that!
Splurge and hire a cleaning service to come in and give the place a good once over
Get your airducts cleaned
Never underestimate what a little paint can do
Hang your art and pictures
Window treatments can change a whole house.
Area rugs can transform a room
Get some house plants
Make a place to drop your keys as you walk in the door
Buy new toilets- sounds nuts, but it helps make it feel fresh and new