HOME BUYERS
USDA Eligibility Property Checker for Grand Rapids, MI
USDA Loans, also known as RD loans, are a home mortgage option that offers 0% down—but only in rural areas!
RD stands for Rural Development. The Rural Development loan program was created and is backed by the United States government to encourage the growth and improvement of rural areas.
Because "rural" is a generic label, the US Department of Agriculture defined specific criteria to determine what is considered rural. The loan program that they back is only available in areas within their criteria.
So, what are those areas? The USDA created a website for home buyers to check a property's eligibility, and to browse which areas qualify for an RD loan.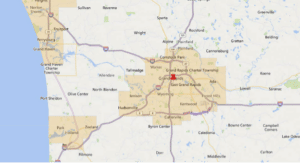 How do I use the USDA Property Eligibility tool?
To get started, head to the page on their website dedicated to property eligibility!
Then, accept their disclaimer—it describes that the USDA has final say in any loan application for a property's location.
Type your target property's address in the search bar. This will take you directly to the address' location with a determination for eligibility. Be sure to include the city, state, and zip code.
You can also zoom & scroll on the map to explore other eligible areas! The areas shaded in yellow are not eligible, while the areas with no shading are considered eligible for an RD loan.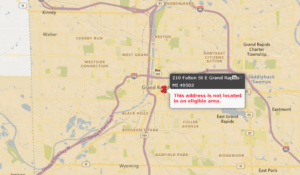 Get a USDA Loan!
The Rural Development loan is a fantastic tool for homebuyers who prefer the peace and quiet of the country over the hustle and bustle of a city.
While RD loans offer a zero down payment option, our Michigan FHA loans are another amazing tool with just 3.5% down.
Drop us a line if you're ready to purchase a home with an RD loan!