September Realtor of the Month
Kellie Scheidel
Congratulations to our September Realtor of the Month – Kellie Scheidel with Greenridge Properties! With a background in professional sales, Kellie loves the art of the deal and being able to help her clients get the job done. Kellie was driven to real estate by her love of meeting new people, and she takes pride in helping her clients find their dream homes. As an agent, Kellie strives to make her clients feel comfortable throughout their time working together, which begins with exceptional communication and finding teachable moments to help them be savvy homebuyers.
Originally from a small town in West Michigan, Kallie loves that you can go from the country, to downtown, to the lakeshore all within a short car ride! In her free time, she enjoys spending time with her husband and daughter, or trying new breweries! Currently living in Caledonia, Kellie also coaches Equestrian for Caledonia Middle and High Schools.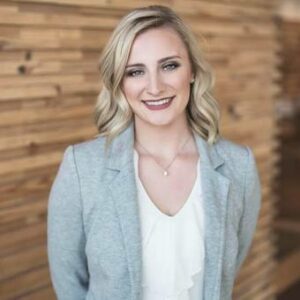 Contact Kellie today!
Phone: 616-808-9009
Email: kscheidel@greenridge.com
Kellie loves the art of the deal!