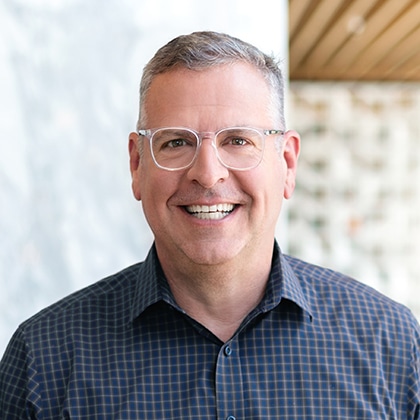 He won the "Men's Open" pie champion in Pentwater the summer of 2011
He has participated in the "Running of the Bulls" in Pamplona twice
His first business was a mobile Kool-Aid stand out of a red wagon in Traverse City, Michigan
Kevin Polakovich
Co-Founder & Loan Officer
,
NMLS 138361
Licensed in: MI, FL (LO115557), MN
Kevin Polakovich knows his clients' legal name, marital status, social security number, employment history, income, and assets within a few minutes of meeting them. But it's important to him to know more: he wants to understand their background and their story—he cares about the people behind the facts.
In 2001, Kevin made a major career change, shifting from sales and operations in an unrelated field, into the mortgage industry. He liked the business but he witnessed several industry practices that he wanted to change. To do so, he started Treadstone Mortgage in 2003 with his longtime friend, Brendan O'Driscoll. They focused on providing excellent customer service, sound advice, and hiring a top-notch support team with the same values. Adhering to those philosophies propelled the company to success; as its reputation grew, so did its client base.
Kevin and his wife, Kristin, have been married since 1996 and have two sons, one of whom attends Catholic Central, and the other Immaculate Heart of Mary, where Kristin teaches. Kevin is a graduate of Grand Rapids Catholic Central High School and Western Michigan University. In addition to being an active real estate investor, he's an avid sports fan who enjoys coaching, golfing, fishing, and playing cards.
When you work with Kevin, he commits to three things: he will communicate with you throughout the process, your documents will be accurate, and you will have a timely closing.
He won the "Men's Open" pie champion in Pentwater the summer of 2011
He has participated in the "Running of the Bulls" in Pamplona twice
His first business was a mobile Kool-Aid stand out of a red wagon in Traverse City, Michigan