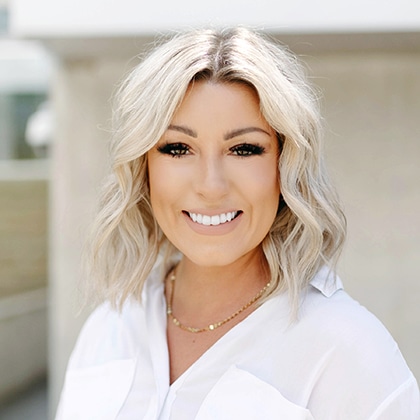 She has hiked a volcano in Costa Rica and would love to go back and explore more someday
She comes from a family of nine
Tacos are her love language. Especially authentic, homemade tacos
Kalah Stratton
Loan Officer
,
NMLS 1553379
Home is where the heart is—and no one understands that sentiment quite like Kalah. Helping people achieve their goals of homeownership is her passion. Growing up in a family of nine, Kalah's home was central to her family unit. It was where memories were made, and where she and her six siblings were able to grow, play, and thrive. Now with a family of her own, Kalah feels even more compelled to help other families find their home. It's truly her life's work.
As a Loan Officer, Kalah prides herself on being personable and approachable. Well aware of the intimacy of the process, she ensures her clients feel comfortable, informed, and prioritized. Kalah is dedicated to making the home buying process as fun and stress-free as possible.
In her free time, Kalah enjoys feeling the burn at Fit Body Boot Camp, trying new yoga classes, and reading. She has quite a green thumb, so weather permitting, you can find her carefully tending to her garden.
She has hiked a volcano in Costa Rica and would love to go back and explore more someday
She comes from a family of nine
Tacos are her love language. Especially authentic, homemade tacos