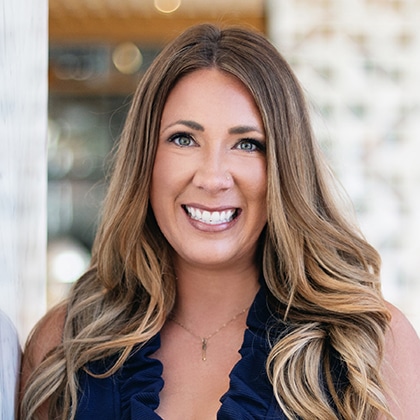 Hayley Woodworth
Loan Officer
,
NMLS 675007
Where to find me: Grand Haven Office
Hayley Woodworth is a lender of phenomenal creativity and imagination. Her skills in navigating ambitious scenarios and crafting amazing solutions is unmatched!
A high school internship hooked Hayley on real estate. Straight out of high school she dove in, working for many popular realtors on the Lake Michigan lakeshore before jumping into home lending. After nearly 20 years in real estate, Hayley's identity is embedded in her career—a dream come true!
Hayley grew up in North Muskegon, and lives in Spring Lake with her family of four (and two furry friends). She takes full advantage of Michigan's outdoor wonderland; boating, camping, fishing, and hiking are all routine activities with her family! Traveling with her kids is another one of Hayley's passions, as discovering new states, countries, and cultures is an incredible experience.
Buying a home is a milestone event in most people's lives, and Hayley takes that to heart. She loves playing a role to help turn the page of her client's lives and loves celebrating with them at closing! No matter the situation, Hayley stays on top of changing guidelines and legal requirements to make her client's experience flawless. When issues arise, she's the first to dig deep to craft the right solutions at all costs. No closing is delayed under Hayley's watch!
Don't take our word for it, though! Hayley, with her business partner Amy, were voted Best Lender in Holland 6 years in a row (and counting), awarded Top MSHDA Lender 5 years in a row, given affiliate of the year for WMLAR in 2022, and has been in the President's Club for 3 years. These awards are only a small representation of her impact as a West Michigan lender.