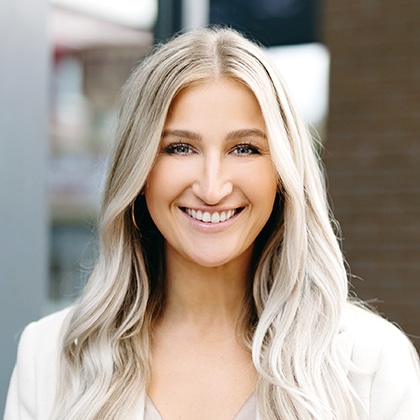 Her #1 dream is to dive on the Great Barrier Reef.
She has lived (and survived) in the Alaskan Bush.
Ana Wodek
Loan Officer
,
NMLS 1938672
After graduating from Michigan State University, Ana left her home state of Michigan to explore her passion for Fisheries and Wildlife. Her love of the environment brought her to some of the most beautiful places in the world for work. After 5 years of living remotely, working at fish hatcheries, and spending alone time in nature, Ana realized how much she missed PEOPLE! So, she returned to Michigan craving a career that allowed her to help people and cultivate relationships along the way. When a close realtor friend suggested looking into the Mortgage Industry, specifically Treadstone Funding, Ana instantly loved their culture and the fast pace of the industry.
Detail-oriented and genuine, Ana embodies Treadstone's ideal representation of a Loan Officer. Ana completed the rigorous 3-year apprenticeship where she mastered every phase of the mortgage process and was officially licensed after year one. She spent the next two years working alongside her mentor, one of the highest producing Loan Officers in the country.
Known for her caring and honest personality and her ability to connect with anyone, Ana is her client's biggest advocate. New homes often represent new chapters, requiring a different level of understanding and compassion, and Ana's ability to communicate effectively puts people at ease. When a homebuyer says, "I can't get approved," Ana takes the time to piece together the puzzle. Her dedication to making the "impossible," possible, makes her day job a dream job.
Originally from Suttons Bay, a small "village" located on the Leelanau Peninsula with a population of 600, Ana loved being part of a tight knit community. In addition to the outdoors, Ana is passionate about family and travel. As the youngest sister of a large, Polish family, she was raised on kielbasa, pierogies, and the saying "family first." In the summer, you can find Ana spending time with family on their boat, hiking, fishing, traveling, and wine tasting!
Ana's travels have taken her from the highest peak in Switzerland, to enjoying a glass of wine at a café on the streets of Paris, to driving a moped through the rice fields of Thailand, and teaching English to 1st graders in the Dominican. Ana has been blessed enough to immerse herself in many cultures and build a lifetime of memories.
Her #1 dream is to dive on the Great Barrier Reef.
She has lived (and survived) in the Alaskan Bush.