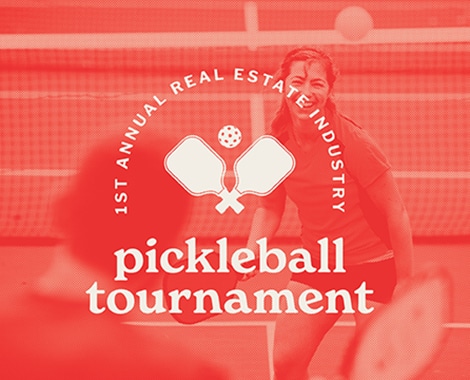 Pickleball Tournament
Join us for the 1st Annual Real Estate Industry Pickleball Tournament!
This tournament is open to anyone in the real estate industry (mortgage, real estate, title, inspection, etc…) and has options for both beginners and skilled pickleball players. Anyone coming can invite 1 non-industry guest to register as well. Stick around after the tournament for a happy hour with refreshments including adult beverages. All proceeds benefit the Grand Rapids Pickleball Club and their efforts to continue to improve Belknap Park. See you on the court!
Ladder Style Tournament
There are 48 spots available for the ladder-style tournament. This is for current pickleball players. All players wiil be assigned to a court with similarly skilled players. You will play one game with each of the other players on the court. After that round is completed the players with the high total scores will move up to a hlgher skilled court while players with a lower total score will stay put or moved to a lower skilled court. Everyone will get 6+ games.
Learn to Play Clinic
There are 40 spots available for a learn to play clinic. This is for people wanting to learn the basics of pickleball. You'll find the sport easy to learn and enjoy (it's very social), and still there is plenty room to improve if you are competitive. The GR Pickleball Club will have plenty of instructors to guide you and will provide any need equipment. (This event starts at 2:30 and ends at 4)