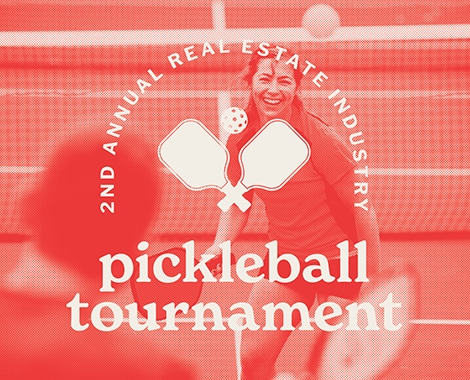 2nd Annual Pickleball Tournament
Treadstone is proud to sponsor the 2nd Annual Real Estate Pickleball Tournament. Join us for a day of friendly competition, raising money to better the community, and connection through activity. All proceeds of this event benefit the Grand Rapids Pickleball Club and their efforts to improve Belknap Park. Last year we were able to raise nearly $8000, and our goal for this year is to raise $12,000.
Event is open to all real estate agents. Agents can invite 1 non-industry guest to register as well. There's room for players of all skill levels, and attendees are even welcome to sign up for both the Learn to Play Clinic and the Competitive Tournament!
Learn to Play Clinic  |  11:30 am – 1:15 pm
New to the sport, or want to brush up on the rules? Members from the GR Pickleball Club will be leading this clinic to go over the basics of pickleball. Paddles will be provided!
Tournament Play  | 12:45 pm – 4:00 pm
Whether you're a novice or an advanced player, join us for the competitive portion of the day! Our tournament will start with a ladder style event where winners will move up a court and losers move down a court, then we will put you into brackets and you'll play each team in your bracket. Winners in each bracket will get a prize….losers will just be happy they played and had fun. It's a "win-win" situation!