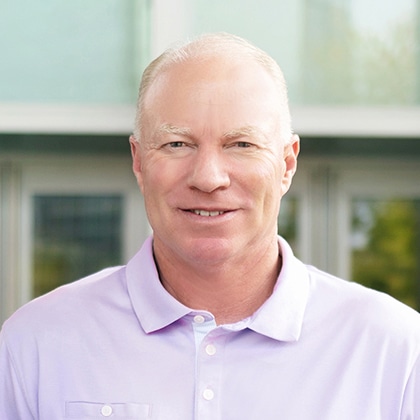 He holds the highest slugging percentage in Calvin College history
He is terrified of snakes
Steve Ritsema
Loan Officer
,
NMLS 645484
With 25 years of lending experience, Steve Ritsema is a seasoned Loan Officer with a knack for making the complex simple.
Through his many years of loan-originating experience, Steve has built a reputation for delivering an extremely high level of customer service. He has been known to take applications and close loans in borrowers' homes, restaurants, and even parking lots! Steve understands the importance of being a good listener, a proactive communicator, a creative problem solver, and most importantly, an advocate for his clients' financial well-being.
Steve is passionate about educating borrowers and helping them achieve their homeownership goals. Whether his clients are first-time buyers, or a client looking for a vacation home, or  an investment property, he is happy to lend an ear and his expertise to provide tailored advice to meet each of his clients' needs.
As a lifelong athlete, Steve's other passion is coaching. With a baseball and golf career spanning from childhood through college, Steve has a deep appreciation for athletics. Much like he loves being able to coach his clients through the mortgage process, he also enjoys mentoring players on good sportsmanship in both victory and defeat. He loves teaching fundamentals and strategies of baseball, all while helping to develop his players into positive, confident young men.
When he's not working, Steve is either coaching baseball, watching a sporting event, playing golf, or walking his dog with his wife, Jennifer. The couple has been married for twenty-five years and they were blessed with three children. Born and raised in Grand Rapids, Steve can't imagine living anywhere else. For Steve, there is no better place to live or raise a family than right here in West Michigan.
He holds the highest slugging percentage in Calvin College history
He is terrified of snakes