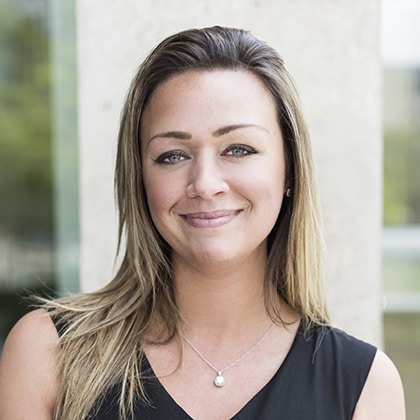 She someday hopes to retire and live on Mackinac Island
She always walk on her tippy toes – always
She moves her peloton more than she rides it
Sarah Kelly
Lakeshore Loan Officer
,
NMLS 395901
With almost twenty years of industry experience, Sarah has extensive knowledge of the entire mortgage loan process. From processing to underwriting, Sarah really has done it all, and her experience allows her to guide her clients seamlessly step-by-step through the home buying process.
Sarah got her start in the mortgage industry in 2002 and has never looked back. Since joining Treadstone in 2014, Sarah has been a part of top-producing teams. Her quick-witted and extroverted personality translates into an appreciation for connecting with people and creating meaningful rapport – it's one of her favorite aspects of her career.
Helping homeowners achieve their goals drives Sarah. She loves helping first time homebuyers and building lifelong relationships along the way. Sarah says, "Nothing is more rewarding than when a first-time homebuyer chooses to refinance or purchase their next home with me, it humbles me to know we have cultivated that level of trust."
With a passion for delivering exceptional customer service, Sarah is committed to going to extra mile for her clients. This means being available whenever her clients need her, taking the guesswork out of the process to make it as simple and seamless as possible, and sometimes even helping her clients with things like setting up their utilities after closing! Sarah brings that level of care to each client and she will do whatever necessary so her clients can breathe easy. As Sarah says, "I'm an old school, full service, pump-your-gas kind of gal!"
Born and raised in Grand Rapids, Sarah loves West Michigan and all it has to offer. She currently lives in the Grand Haven area and couldn't imagine living anywhere else. When she's not working, Sarah is usually kept busy by her two adorable English Golden Retriever sisters and advocating for animal rights. She loves spending time boating, being with friends and family, tailgating, and concert-going.
She someday hopes to retire and live on Mackinac Island
She always walk on her tippy toes – always
She moves her peloton more than she rides it