What to do this weekend
Winter Activities in Grand Rapids
Winter Activities in Grand Rapids
It's officially the time of Winter where the snowstorms keep coming, but we're all pretty ready for Spring. Then we remember we have another two months of snow! But, don't fret. That just means it's time to try new things, and luckily, there are ample Winter activities in Grand Rapids that make the season exciting! If you're looking for Winter activities but don't know what to do this weekend in Grand Rapids, look no further!
Outdoor Things to Do in the Winter in Grand Rapids
For the outdoor enthusiasts, Grand Rapids has just about every Winter activity imaginable all right here! Although Winter makes most of us want to cuddle up inside, sometimes getting outside and enjoying the season for what it is can make it a little easier to get through it.
Visit Cannonsburg Ski Area: Just outside of Grand Rapids, Cannonsburg is a West Michigan favorite in the Winter for veteran snowbunnies and beginners alike. They offer skiing, snowboarding, tubing, hiking and snowshoeing trails, and various events throughout the season, so there is something for everyone to enjoy. Learn more here.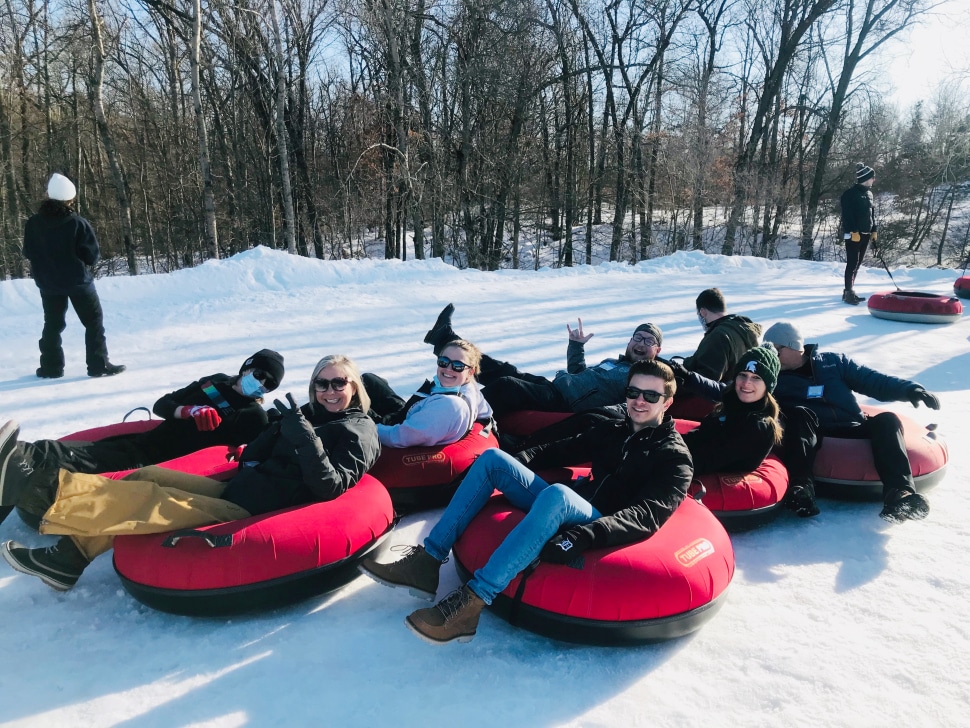 Go Sledding: If you can't avoid the snow, might as well enjoy it! You can find some of Grand Rapids' best sledding at Manhattan Park Sledding Hill, Richmond Park, Belknap Park, Mulick Park, and Mary Waters Park to name a few.
Ice Skating: While the iconic skating rink at Rosa Parks circle is closed this year due to renovations, Griff's IceHouse, Patterson Ice Rink, and Walker Ice & Fitness all offer options for drop-in ice skating and skate rentals.
Visit Blandford Nature Center: The community nature center in Walker offers many fun, interactive events, and programs throughout the Winter season in addition to trails for snowshoeing. For more details, check out their community calendar.
Go on a Walking Tour: Walking tours can be a great way to explore a city in a new way. Even if you're from Grand Rapids, you may learn something new, or gain a new perspective about our city's history! A free, guided Black History Walking tour is running throughout February, and you can use the GR Walks app to do free, guided, solo tours!
Get Cozy with Outdoor Dining: Want to get outside but stay cozy? Grand Rapids has many great spots to get a drink or a bite to eat with heated patios, biergardens, igloos, and outdoor fireplaces. Here are some of our favorites, and you can view a full list here.
See an Outdoor Movie on the Studio Park Piazza: Weekends throughout February as part of the World of Winter Grand Rapids events, films will be screened at the piazza in StudioPark free of charge. Plan to come bundled, and stay warm at one of their outdoor fire pits!
Movies on the Piazza:
Indoor Things to do in the Winter in Grand Rapids
For those of us hoping to avoid the cold as much as we can, you're in luck! Grand Rapids has many options, attractions, and activities that are great for the Winter season and can be enjoyed in the warmth.
World of Winter Grand Rapids Festival January 7 – March 6th: Put on by the Downtown Grand Rapids organization, the World of Winter festival is meant to encourage Grand Rapidians to enjoy Winter in new, unique, and engaging ways. They are offering many events ranging from outdoor fitness classes, art installations, to free walking tours – and much more. Events are offered daily! View their event calendar here.
Try Candle Making @ Wax Poetic Candle Bar: If you're looking for something different, try making your own candle at Wax Poetic! This can be a fun activity to do solo, or with a group at their Mini Bar. Reserve your spot or learn more here.
Frederik Meijer Gardens & Sculpture Park: Open year-round, Frederick Meijer Gardens is a great Winter activity in Grand Rapids. They have both indoor and outdoor exhibits, so there is plenty to see no matter what your style is.
Try a Paint & Sip Class at Brush Studio: With an array of different paintings to choose from, just find a class that best suits you! They offer adult beverages to help get in the creative spirit!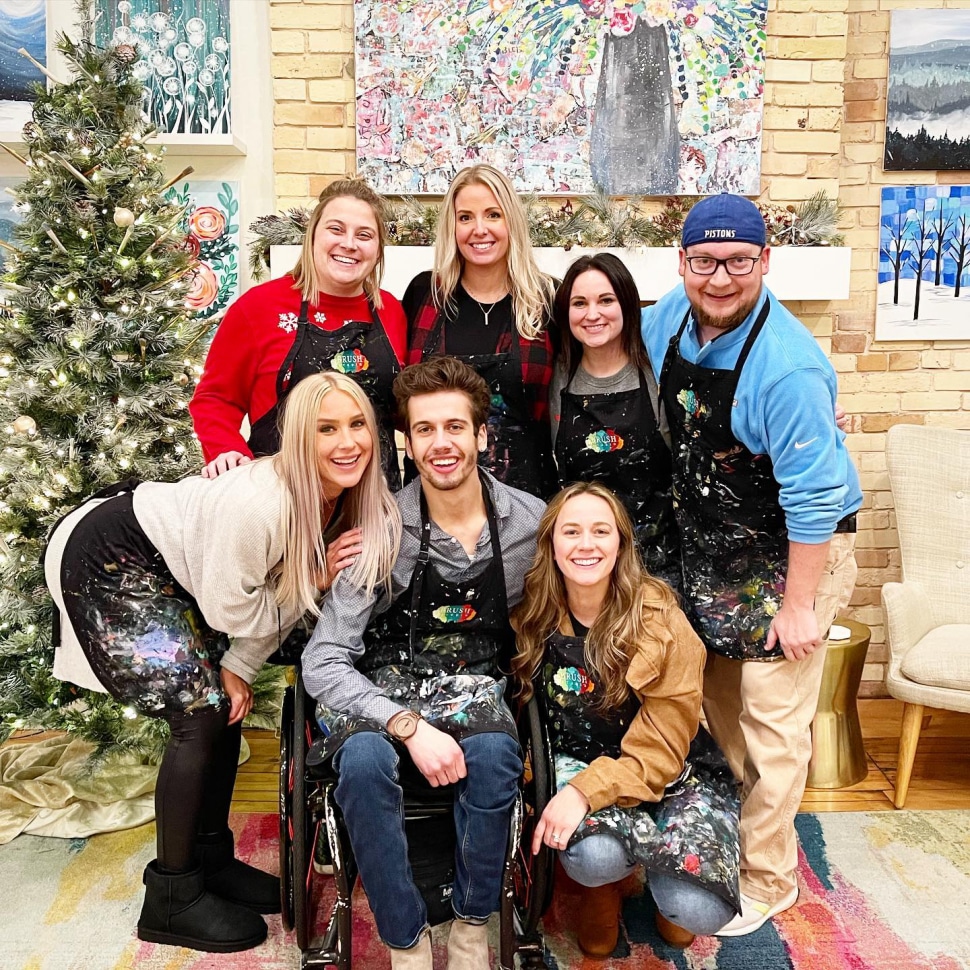 Attend a Grand Rapids Griffins Hockey Game: A Grand Rapids favorite, catching at least Griffin's game throughout the season is one of many must-do winter activities in Grand Rapids! They offer many promotions and themed nights from $2 beer and hot dog nights to '90s Night! View their promotional schedule here.
Plan an Outdoor Brewery Crawl: Just because it is Winter doesn't mean Grand Rapids isn't still Beer City USA! Plan a brewery crawl throughout the city.
Visit the Grand Rapids Art Museum: Get out of the cold and into warmth of creation at the Grand Rapids Art Museum. They offer free admission Tuesdays from 12-6p and Thursday from 5-9p.
Catch a Show: From the Civic Theatre to Van Andel Arena, and DeVos Performance Hall, there is no shortage of shows and cultural events in Grand Rapids to enjoy in throughout the Winter!
Attend a Comedy Show at The Comedy Project: Because who couldn't use an extra laugh these days?
If you're looking for Winter activities or something to do this weekend, look no further!